WSLL @ Your Service
July 2011
What's New – Connie Von Der Heide
Small Claims Changes
Effective July 1, 2011, provisions in the recently signed biennial state budget (2011 Wisconsin Act 32, ss. 3484k-3484q) raised the small claims limit for money judgments, replevins, attachments and garnishment actions to $10,000, and created a new category of small claims case - Tort/Personal Injury ($5,000 or less). Third-party complaints, personal injury claims and tort claims may be brought up in small claims if the amount claimed is $5,000 or less. These new provisions apply to cases filed on or after July 1, 2011.
The Wisconsin Court System has updated its small claims circuit court forms and is in the process of updating its informational guides to reflect these changes. For easy access to those and other sources of information, visit our Small Claims legal topics page.
Upcoming Classes
Books Unbound @ WSLL
Thursday, July 7, 9 - 10 a.m., State Law Library Training Room
Excited about e-books? Come learn about FREE on-site access to Books Unbound at the Wisconsin State Law Library. This class will showcase PINNACLE "Brown Books" and Business Advisor Series from the State Bar of Wisconsin. Get an overview of features, learn advanced search techniques, and get hands-on practice using Books Unbound.
FREE class. 1 CLE credit applied for. Registration limited to 8.
To register, please visit our Classes page.
Using FREE Westlaw @ WSLL.
**Stay tuned for August date and time**
Participants will learn about searching state and federal primary law – cases, statutes, codes and legislation – as well as KeyCite, online forms, and treatises such as McQuillin: The Law of Municipal Corporations; Norton Bankruptcy Law and Practice, 2d; Fletchers Cyclopedia of the Law of Private Corporations. The instructor will also offer useful tips on effective searching in both Boolean and Natural Language modes. FREE class. 1 CLE credit applied for. Registration limited to 8.
Up to Top
This Just In… – Pete Boll
New Title! Lincoln's Counsel: Lessons from America's Most Persuasive Speaker, by Arthur L. Rizer, III
American Bar Association, 2010
WSLL Call Number KF 368.L52 R59 2010
Last month's column featured the title Civil War Lawyers. A natural complement to that is Lincoln's Counsel, which profiles some of the great speeches and legal arguments put forth by our sixteenth president. Before Abraham Lincoln was called "Mr. President," he was called "counselor" and "esquire." Some consider him to be one of the nation's greatest attorneys and, at the very least, an enormously persuasive speaker. Lincoln spent more years practicing law than any other president, and his years in the legal profession were essential to his eventual election to the presidency.
As a lawyer, Lincoln knew how to craft successful closing arguments. As a president – with his Gettysburg Address being perhaps the greatest closing argument in history – he knew how to persuade a bitterly divided country into ultimately doing what was right for all.
Through examples from Lincoln's greatest speeches and closing arguments—including his First and Second Inaugural Speeches, the Gettysburg Address, the Emancipation Proclamation and others, all included in their entirety – this book instructs in the art of persuasion in two simple ways: providing lessons from Lincoln's career as a lawyer and politician, and analyzing those lessons and discussing how to apply them. Lincoln's Counsel gives important advice about advocacy straight from the very best.
New Edition! The Law of Tax-Exempt Organizations, by Bruce R. Hopkins
10th edition
John Wiley & Sons, Inc., 2011
WSLL Call Number: KF 6449 .H6 2011
Tax-exempt organizations are subject to a complex set of statutes and regulations as diverse as the organizations that are covered. Special rules exist governing everything from how organizations must be organized to methods of measuring unrelated business income.
This latest edition provides detailed documentation on Internal Revenue Code citations, references to regulations, IRS rulings, court opinions, tax law literature, current articles, tax law review notes, tables of cases, and tables of IRS rulings. It also includes new coverage of the following areas of interest:
Katrina Emergency Tax Relief Act of 2005
Tax Technical Corrections Act of 2007
Patient Protection and Affordable Care Act
Health Care and Education Reconciliation Act of 2010
New Treasury Department regulations
New Internal Revenue Service revenue rulings and revenue procedures
Opinions from various federal courts
IRS "private" determinations—private letter rulings, technical advice memoranda, and chief counsel advice memoranda

See our latest New Titles list for a list of new books and other resources.
For assistance in accessing these or other resources, please contact our Reference Desk.
Up to Top
1836-2011: Celebrating our History – Amy Crowder
Keep the Home Fires Burning
In 1918, under the leadership of State Librarian Gilson Glasier, state employees met in the Wisconsin State Capitol rotunda at 8:15 each morning to sing patriotic songs for 15 minutes. "The walls echoed with 'America,' 'Battle Hymn of the Republic' and 'Keep the Home Fires Burning.'"(Fn 1)
Around that same time, the national Liberty Music Service "was organized with the purpose of stimulating interest in patriotic music and enlisting groups of people for leadership in the music of war meetings."(Fn 2) Although it is unknown whether the State Librarian was also a leader in the Liberty Music Service, Wisconsin was "one of the first states in the Union to develop this phase of patriotic work."(Fn 3)
These "Liberty Choruses" were part of the larger Liberty Bond drive in the United States, which sold war bonds to support the Allies' efforts. Sales of Liberty Loan Bonds in earlier years had been sluggish, with bonds being sold below par. In response, an industrious advertising campaign was created. Popular movies stars of the era, including Mary Pickford, Douglas Fairbanks, Al Jolson and Charlie Chaplin, helped by hosting bond rallies and filming movie shorts. Chaplin funded and filmed a short film, The Bond, to promote sales. Famous artists also made Liberty Bond posters. For the third Liberty Loan in 1918, nine million posters were produced and distributed.
Next month's "Celebrating Our History" article will focus on State Librarian Gilson Glasier, who served our library for 50 years.
Footnote 1: Cook, Diana. Wisconsin Capitol: Fascinating Facts. Madison: Prairie Oak Press, 1991, p. 73
Footnote 2: Report of the Wisconsin State Council of Defense : Covering the Period April 12, 1917-June 30, 1919, p. 32
Up to Top
Tech Tip in Brief – Heidi Yelk
Chances are good that you're vigilant about virus protection on your home and office PCs. What about your smart phone? Although smart phones are considered more secure than the average PC, they are not immune to viruses and security risks. As users begin to transfer computer tasks to their smart phones, it's important to also apply security measures to keep data safe.
Some tips for safer smart phone use:
Download apps only from an official store or trusted location
Once an app is installed, be suspicious if it wants to access personal data unrelated to the app's purpose
Keep up-to-date on news from your provider and other sources discussing smart phone security breaches
Determine your comfort level - how much personal and financial information should be kept on your phone
Consider an anti-virus program
The number one threat to smart phone security may be human error – losing your phone or leaving it unattended. Phones can also be stolen or inadvertently destroyed. To prepare for this threat:
Password protect your phone
On a regular basis, back up any data stored on the phone
Enable tracking on your phone or download a tracking app which can be used to locate the phone
Know your options for remotely wiping your phone. Investigate apps and service plans that allow you to erase data from a lost or stolen phone.
Up to Top
WSLL Recommends: Methods of Practice
The Wisconsin Practice series is a time-honored research staple for both legal practitioners and librarians, but one component of it is sometimes overlooked. Methods of Practice, comprised of four volumes, provides a concise discussion of the law along with practice strategies and over 500 forms for a wide range of legal practice areas, from real property to estate planning to family law. More than fifty attorneys contributed their legal expertise and experience to the 80-plus chapters in this title.

Several topics Methods of Practice covers that are hard to find elsewhere:

Foreclosure - including discussion of secondary mortgage foreclosures. Also contains an explanatory section on the foreclosure sale process, with a chart comparing a fair market sale and a judicial sale
Termination of joint tenancy and life estates
Land contracts with information on drafting a contract, remedies and foreclosure
Farm leases
Name change, including a description of what may occur at a name change hearing
Organizing a business and choice of form of business
Administrative proceedings such as unemployment insurance and workers' compensation
Methods of Practice
and all the other titles in the
Wisconsin Practice Series
are available in print at our main library in Madison and our branch libraries in the Milwaukee and Dane County Courthouses. We also provide access to an electronic, searchable version through Westlaw, which is available on the public computers in all three libraries.
Up to Top
Odds 'n' Endings – Carol Hassler
Goldstein on…Fiction?
Intellectual property attorney and professor Paul Goldstein is well-recognized for his four volume treatise, Goldstein on Copyright. But did you know that he has also written two novels?
Thanks to a generous donation, we have added these two works to our Prose & Cons collection of donated legal fiction.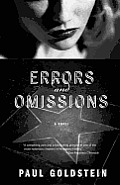 Errors and omissions: a novel
Intellectual property lawyer Michael Seeley takes on a case concerning the popular movie series "Spykiller" for a major Hollywood studio only to find himself in the middle of a violent battle between blacklisted writers and studio bosses.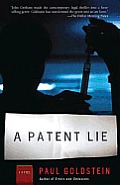 A patent lie: a novel
Michael Seeley returns in this sequel to work on a patent infringement case for an AIDS vaccine. The case, brought to him by his estranged brother who works at a small pharmaceutical company, unwinds into a tangled story of medical, courtroom, and family drama.
Our Prose & Cons print collection includes bestselling authors Tom Clancy, John Grisham, Patricia Cornwell, and more. You can also browse our video list, which includes popular movies like Erin Brockovich, People vs. Larry Flint, and the entire series The West Wing on DVD.
Do you have any gently used materials you'd like to donate to Prose & Cons? Anything having to do with law or law enforcement is welcome! Simply drop them off at one of our three library locations, or contact us for more information.
Costumes of Lady Justice
Last month we told you about our Facebook page, where you can keep up with current news from the library. As a summer treat, we've added a new photo album chronicling some of the costumes our "Lady Justice" statue has donned over the past 6 years.
Album: Costumes of Lady Justice
Up to Top